Local businesses are vital to the economic wellbeing of any community. That's because as local businesses go, so does the local economy.

At Westfield Bank, we've been supporting local businesses since 1853. Whether you're a single proprietor or a company with hundreds of employees, we have the lending, cash management, and digital banking solutions to help your business thrive.
While we've grown to become a $2.3 billion financial institution with 25 branch offices and a lending limit of over $30 million per business entity, we have always maintained our community bank values. And we always will. Because that's what better banking's all about.

To see how we can help your business, call 800.995.5734 or click here.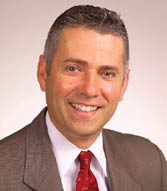 Allen Miles | Executive Vice President & Senior Lender