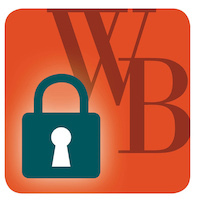 Manage your debit card with WB CardControl, the easy-to-use mobile app available via WB Mobile Banking.

With WB CardControl you can:
Turn your card on and off
Set spending limits
Receive transaction and usage alerts
Review balances and transactions


Fraud Protection
Lost or stolen debit card? Quickly turn your debit card off to safeguard against fraud. Not actively using your card? Turn it on and off at the touch of a button. You can also set up real-time alerts to let you know when your card is used or declined.

Control Spending
With WB CardControl, you can set spending limits for general use or establish transaction controls for dollar limits, merchant categories, or geographic locations. Going on vacation? Holiday shopping? Simply adjust your transaction controls to fit your needs.

Review Balances and Transactions
With WB CardControl, you can monitor your card transactions and balances in real time via any mobile device.

Business Use
WB CardControl is a great tool for controlling business spending on a debit card. Use the transaction controls to ensure adherence to company policies regarding expenditures.

Ready to get started?
To sign up for CardControl, you must be enrolled in Online Banking and have the WB Mobile Banking App.