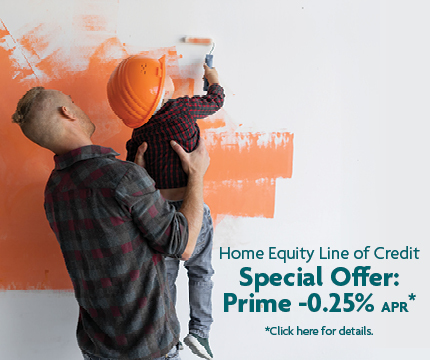 Borrowing from the equity in your home is a great way to pay off high-interest debt, make home improvements, pay tuition, or provide a source of funds for unforeseen or emergency expenses.
Featuring low interest rates, little or no closing costs, and potential tax advantages, a Home Equity Line of Credit or a Home Equity Loan are both great options for homeowners. Which option works best for you?
Home Equity Borrowing Options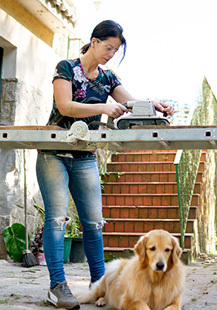 Accessed as needed, a Home Equity Line of Credit provides a 10-year window to draw funds for use as needed, followed by a 15-year repayment period. During the 10-year draw period, borrowers are required to make interest only payments, which is helpful for cash flow and budgeting.
Flexibility to access line as needed
Interest-only payments
Potential tax advantages*
View Current HELOC Rates & Apply >
Contact Our Residential Lending Team >

*Consult a tax advisor to determine your situation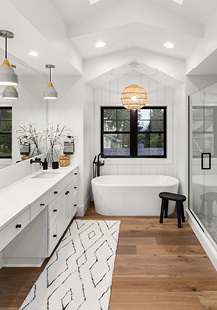 A Home Equity Loan is a fixed rate, fixed-term installment loan. Regular principal and interest payments are required each month. Home Equity Loans are a great way to refinance a higher interest first mortgage given the low rates and little or no closing costs.
Fixed rate and fixed monthly payments ideal for budgeting
Great option for refinancing a first mortgage
Potential tax advantages*
View Current Home Equity Loan Rates & Apply >
Contact Our Residential Lending Team >

*Consult a tax advisor to determine your situation