In February, we announced the opening of a new branch in Granby at 12 East Granby Road, a short move from our current location at the Granby Village Shops. We're excited to announce that the office will open on December 13!

While we aren't a new face to Granby (We opened our first Connecticut branch here in 2013), we are excited to offer customers a new and more accessible location with added amenities. The new location on Route 20 will offer two drive-thru teller lanes, a drive-up ATM, drive-up night deposit services, and safe deposit boxes.
Our current branch will close at 4 pm on Wednesday, December 8 to allow time for the transition. The new branch drive-up will open at 8:30 am on Monday, December 13, and the lobby will open at 9:00 am. While in-branch banking in Granby will not be available between closing on Wednesday (December 8) and opening on Monday (December 13), customers can still access accounts 24/7 via Online Banking, the WB Mobile Banking App, and our ATM network. ATMs will be available at both Granby locations during the move. Other nearby branches including Southwick, Feeding Hills, and Bloomfield will be open during their normal business hours.
Our lobby hours at the new location will be the same: Monday-Wednesday from 9:00 am to 4:00 pm; Thursday from 9:00 am to 5:00 pm; Friday from 9:00 am to 6:00 pm, and Saturday from 9:00 am to noon. We will also offer drive-up hours on each of these days, starting at 8:30 am.
Let's take a look at how the office has taken shape over the past few months
A lot has happened since we opened our doors in Granby in 2013, but one thing has not: our commitment to the people, businesses, and the communities that we serve.
When planning our branch move, we had one thing in mind: YOU. Many of the construction elements of our new space were influenced directly by our customers. A drive-up ATM and teller lanes were among the most requested additions.
In just 6 short months, our new location has changed from a pile of dirt to a top-notch modern bank nearly ready to welcome our customers.
With the launch of our newest office, we cannot wait to continue to show Granby what better banking's all about!
If you have been banking with us in Granby, you already know our great team - but let's introduce them again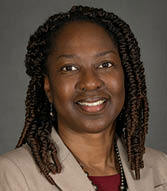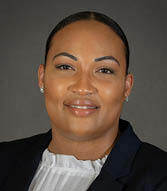 Tawana Jaunai, AVP Branch Manager: "With the unveiling of the new Granby location, the bank will have greater visibility within the community. The aesthetics of the branch will give our employees a vibrant working atmosphere while providing the public with the amenities to accommodate multiple streams of banking. Our goal at the new branch will be to continue providing our customers with Positively Outrageous Customer Service!"
Carleen Weir, Assistant Branch Manager: "The new Granby branch will extend greater convenience by providing drive-up services, coin counters, and safe deposit boxes, which by the way, has been the most talked-about service around town. Granby is a wonderful and vibrant town with great people and I am excited to build and deepen both new and existing relationships at our new home!"