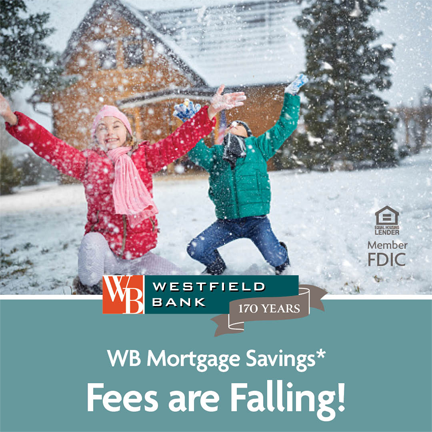 WB Mortgage Savings*
Fees are Falling!

Cut your closing costs when you're shopping for a home this winter.



Apply by December 31, 2023, Westfield Bank will cover the cost of your
Appraisal
Credit Report
and up to $950 of your Attorney Settlement fee!

This offer applies to fixed rate mortgages for the purchase of 1-4 family owner-occupied residences.
And you thought snow was the most beautiful thing about winter!
* May not be combined with other offers. Borrower will receive a lender credit at closing that is equal to the total cost of the Appraisal Fee, Credit Report fee, and up to $950 of the Attorney Settlement Fee. Subject to underwriting and loan approval. Property must be a 1-4 family owner-occupied home located in Massachusetts or Connecticut. Refinances of current loans are not eligible. Offer may be rescinded at any time.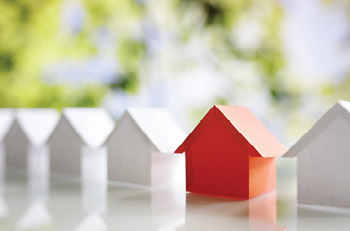 With expert mortgage lenders at every branch office, local loan servicing, and the ability to apply online or in-person, Westfield Bank offers a better way to buy, build, or refinance.
Thinking about buying a home? Take advantage of our Lock & Shop program! Once you've been prequalified, you'll receive an acceptance letter that guarantees your interest rate for 30 days so you can shop with confidence. Get started today! Click here to apply online, or call any of our helpful Mortgage Loan Officers shown below.
Special programs for veterans, first responders and first-time homebuyers. Be sure to ask us how we can help you get a great rate and save money on closing costs!
At Westfield Bank, we'll be with you every step of the way to ensure a fast, easy, and stress-free experience. Welcome home!